Best Pediatric Pulmonologist in Babylon and Brentwood
Best Pediatric Pulmonologist for Babylon and Brentwood in Long Island
Dr. Shukla proudly serves residents of Babylon and Brentwood as a leading specialist in treatments for asthma for kids. In addition to serving the greater Long Island area, he provides compassionate, effective pediatric pulmonology to smaller local regions, ensuring that every family has access to the care their child needs. Our office is conveniently located in Garden City and easily accessed from most regions of Long Island for a visit to the best pediatric pulmonologist for Babylon and Brentwood.
Expert in Treating Asthma for Kids
in Babylon and Brentwood
As a pediatric pulmonologist, Dr. Shukla specializes in providing respiratory care to patients from birth to 21 years of age, working to ensure that your children can experience a full childhood. As children develop, their respiratory system plays a crucial role in their overall health, but asthma can often interfere with their quality of life.
By delivering personalized care plans, Dr. Shukla's mission is to help kids in the Babylon and Brentwood areas to live life with healthy lungs, breathing freely as they grow up. While asthma can present mildly in some children, it can prove a serious risk for others. That is why we advise visiting a specialist as soon as possible to ensure a safer, healthier future for your child.
Ready to Schedule an Appointment with Dr. Shukla?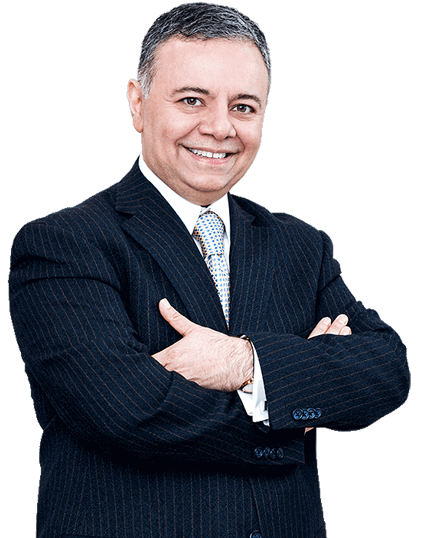 America's Most Honored Professionals 2017 – Top 1%
Voted Best Doctor in 2018 by CastleConnolly
Compassionate Doctor Recognition
(2009, 2010, 2011, 2012, 2013, 2014, 2015, 2016, 2017, 2018)
Compassionate Doctor Award – 5 Year Honoree
(2013, 2014, 2015, 2016, 2017, 2018)
Patients' Choice Award
(2008, 2009, 2010, 2011, 2012, 2013, 2014, 2015, 2016, 2017, 2018)
Patients' Choice 5th Anniversary Award
(2012, 2013, 2014, 2015, 2016, 2017, 2018)
On-Time Doctor Award
(2009, 2014, 2015, 2016, 2017, 2018)
Top 10 Doctor – State & Metro Area (2014)
Why Choose a Pediatric Pulmonologist?
A pediatric pulmonologist specializes in the unique expertise required to treat childhood respiratory disease and illness. The respiratory system in children is continually developing, and requires a different approach to treatment than for adults, with additional factors requiring consideration in each individual case.
Dr. Shukla takes a holistic approach, providing treatment that aims to improve both upper and lower respiratory function while also providing global health benefits to patients. A healthy respiratory system is ideal for allowing children to develop in a healthy manner.
Respiratory Problems We Treat
While much of our focus is on providing comprehensive treatment for asthma for kids in Babylon and Brentwood, Dr. Shukla also provides care for a range of respiratory concerns. Other respiratory problems we treat include:
Asthma
Sore throat
Pneumonia
Cystic fibrosis
Chronic coughing
Wheezing and breathing difficulties
Lung disease
Raspy breathing
Respiratory infections
Bronchiolitis
Symptoms and Signs Your Child Needs a Pulmonologist
Asthma affects the airways, causing them to become inflamed, swollen, and narrowed. As a result, breathing can become restricted, allowing your child less access to oxygen. This can present in many ways, but some of the most common signs that your child may be experiencing respiratory illness include:
Difficulty breathing (labored breathing)
Regular or chronic wheezing breaths
Complaints of chest pain
Lower levels of energy
Increased pace of breathing (rapid, shallow breaths)
Behavior that shows panic or anxiety
If you notice any of these symptoms in your child, we recommend visiting Dr. Shukla, a leading Long Island pediatric pulmonologist for Babylon and Brentwood, as well as the greater New York City area.
Benefits of Visiting a Specialist for Asthma for Kids
Reduction in flare-ups
Improved lung function
Prevention of asthma attacks
Increase energy and activity levels
Reduced anxiety and stress
Healthier overall physical development
Options for Treating Asthma for Kids
For our patients from Brentwood and Babylon, our asthma treatment for kids centers around controlling symptoms and opening the respiratory system's airways. For milder cases, treatment can focus on inhalers, reducing inflammation in the airways to allow for easier breathing. For more severe cases, Dr. Shukla may prescribe biologics, a modern way of reducing more severe or dangerous instances of asthma in kids. Every treatment plan is tailored by Dr. Shukla to your child's unique needs, taking into account the severity of their symptoms and other health concerns. We also provide parents with comprehensive information about how to help their children manage asthma and other respiratory illnesses.
Schedule Your Child's Appointment Today
If your child is suffering from asthma or respiratory difficulties, we encourage you to schedule a visit with the best pediatric pulmonologist for Babylon and Brentwood. Dr. Shukla has served the greater New York City area for years, providing quality care to families impacted by childhood asthma. Give your child the chance to breathe easy and free with expert pulmonology care today. Our office is conveniently located in Garden City, allowing easy access to kids pulmonology in Long Island for residents across the area.
Dr. Mayank Shukla Top-Rated Pulmonologist in 2018