BEST PEDIATRIC PULMONOLOGIST IN MANHATTAN
Best Pediatric Pulmonary
Specialist in Manhattan
Dr. Shukla is here to help you breathe easier every day. With his specialty in pulmonary care, he keeps your respiratory system healthy and running smoothly. For over 15 years, he has served New York as a top pediatric pulmonary specialist in Manhattan. For any cases beyond the scope of a general practitioner, you'll need to visit a specialist. Dr. Shukla can help your children with asthma, structural disorders, and inflammatory infections.
Pediatric Pulmonology Manhattan
Healthy breathing should be a staple of every childhood. That's why Dr. Shukla works to provide top-of-the-line treatment that keeps your children's lungs healthy. He believes childhood should be a time of activity and joy, not wheezing or coughing. In line with this, he provides a variety of respiratory treatments for infants to 21 years of age.
Among The Conditions He Treats Are:
Chronic coughing
Asthma
Lung disease
Pneumonia
Cystic fibrosis
Difficulty or raspy breathing
Sore throat
Wheezing
Respiratory infections
Growing up, children are exposed to countless germs. As a result, most children experience an infection once a year. Most of these will be mild and pass quickly. Still, treating symptoms is vital to ensure continued health.
There are two branches of the respiratory system, and both have their unique traits and symptoms.
Ready to Schedule an Appointment with Dr. Shukla?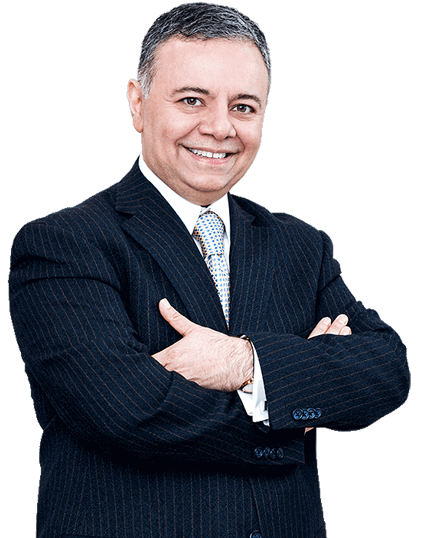 America's Most Honored Professionals 2017 – Top 1%
Voted Best Doctor in 2018 by CastleConnolly
Compassionate Doctor Recognition
(2009, 2010, 2011, 2012, 2013, 2014, 2015, 2016, 2017, 2018)
Compassionate Doctor Award – 5 Year Honoree
(2013, 2014, 2015, 2016, 2017, 2018)
Patients' Choice Award
(2008, 2009, 2010, 2011, 2012, 2013, 2014, 2015, 2016, 2017, 2018)
Patients' Choice 5th Anniversary Award
(2012, 2013, 2014, 2015, 2016, 2017, 2018)
On-Time Doctor Award
(2009, 2014, 2015, 2016, 2017, 2018)
Top 10 Doctor – State & Metro Area (2014)
The Upper Respiratory System
This includes four areas: the sinuses, nose, mouth, and throat. They work together to warm and clean the air we breathe. But, they are also the most vulnerable to infection in children. If you see signs like runny nose, fever, or coughing, seek out a specialist. Early treatment will clear symptoms up. If left alone, the infection could lead to loss of appetite, sleeping problems, and low energy.
The Lower Respiratory System
The lower respiratory system has two parts: the lungs and bronchial tubes. These organs supply oxygen to your bloodstream. Though they are infected less often when they are, it is more severe. A qualified specialist is necessary for treating any related symptoms, especially for children.
Look for symptoms like shallow breathing, coughing, and high fever. Treated quickly, an infection can be managed. But left alone, it could lead to more serious conditions like pneumonia.
Dr. Shukla's top-qualified pediatric pulmonary care in Manhattan treats both upper and lower respiratory problems in children. With years of expertise and cutting-edge treatment, he provides the best care available for your children.
Pneumonia
The first step in combatting pneumonia is early detection. Symptoms include coughing, congestion, and fever. For infants, watch for decreased feeding. At the first sign, seek out a specialist for immediate treatment.
Asthma
If your child is having difficulty breathing, then they may have asthma. This condition is marked by inflamed and constricted airways, making breathing uneven or shallow. It is prevalent in children and challenging to diagnose.
Difficulty or labored breathing
Persistent wheezing
Chest pain
Decreased energy
Rapid breathing
Panic or anxiety
Even though there is no cure, this condition can be managed with medication and awareness. With Dr. Shukla's guidance and care, he aims to create effective plans for managing your child's chronic asthma.
Bronchiolitis
This is a viral infection most prevalent in younger children from birth to two years. They can experience mucous in their lungs and inflamed airways. If you notice persistent coughing or wheezing, seek out a pediatric pulmonologist immediately.
Other Pulmonary Problems
Even common illnesses require attention and treatment. Otherwise, they can lead to complications. Most symptoms of minor infections clear up after an average of ten days. Still, a specialist is vital to understand whether it is something more serious.
Pediatric Pulmonary Specialist in Manhattan
During childhood, you are exposed to a wide range of germs and illness. Still, children are quite resilient. With early detection and treatment, most conditions can be managed with a specialist's help.
Dr. Shukla's unique practice provides personalized and cutting-edge treatment to patients throughout Manhattan. With years of experience and innovative techniques, Dr. Shukla delivers the best care in NYC. He strives every day to make sure your children breathe easier and, therefore, so can you.
Dr. Mayank Shukla Top-Rated Pulmonologist in 2018