Best Pediatric Pulmonologist in Hicksville and Huntington Station
Best Pediatric Pulmonologist Serving Hicksville and Huntington Station in Long Island
Dr. Shukla proudly serves residents of Hicksville and Huntington Stations as an experienced physician in treating asthma for kids. In addition to working for the greater Long Island area, he gladly works with communities across New York City to help their children breathe easier. With an office conveniently located in Garden City, patients from across the cities of Hicksville and Huntington Station can have access to pediatric pulmonology improves breathing for a better life.
Expert in Treating Asthma for Kids in Hicksville and Huntington Station
Dr. Shukla has worked for years as a pediatric pulmonologist to multiple New York communities, specializing in respiratory care for patients from birth to 21 years of age. His treatment methods focus on helping children experience childhood to the fullest by breathing easily and facilitating increased activity and development.
Every patient receives personalized care, with treatments adapted to help kids in Hicksville and Huntington Station experience healthy respiration throughout their growing years. Better breathing and healthy lungs not only improve comfort but play crucial roles in childhood development and growth. Even milder presentations of asthma symptoms can interfere with your child having a full childhood by limiting activity and energy levels.
Ready to Schedule an Appointment with Dr. Shukla?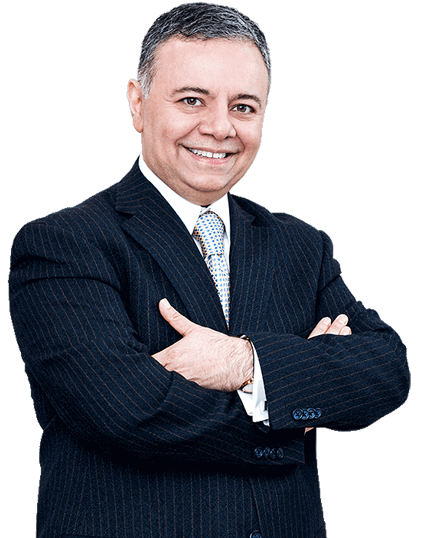 America's Most Honored Professionals 2017 – Top 1%
Voted Best Doctor in 2018 by CastleConnolly
Compassionate Doctor Recognition
(2009, 2010, 2011, 2012, 2013, 2014, 2015, 2016, 2017, 2018)
Compassionate Doctor Award – 5 Year Honoree
(2013, 2014, 2015, 2016, 2017, 2018)
Patients' Choice Award
(2008, 2009, 2010, 2011, 2012, 2013, 2014, 2015, 2016, 2017, 2018)
Patients' Choice 5th Anniversary Award
(2012, 2013, 2014, 2015, 2016, 2017, 2018)
On-Time Doctor Award
(2009, 2014, 2015, 2016, 2017, 2018)
Top 10 Doctor – State & Metro Area (2014)
Why Choose a Pediatric Pulmonologist?
As a specialist in developing lungs and respiratory systems, a pediatric pulmonologist brings a unique set of skills to your child's treatment. A child's respiratory system changes gradually as it develops, requiring a specialized approach that considers additional factors when providing treatment. By treating and managing the symptoms of respiratory problems and diseases, we can improve your child's breathing with benefits branching out into their overall health and well-being.
Respiratory Problems We Provide Treatment For
While much of our focus is on providing comprehensive treatment for asthma for kids in Hicksville and Huntington Station, Dr. Shukla also offers treatment and management for a spectrum of respiratory issues. Other respiratory troubles we treat include:
Asthma
Sore throat
Pneumonia
Cystic fibrosis
Chronic coughing
Wheezing and breathing difficulties
Lung disease
Raspy breathing
Respiratory infections
Bronchiolitis
Signs Your Child Needs a Pediatric Pulmonologist
Respiratory symptoms can be mild to severe, but they often are quite noticeable when they present. For example, asthma causes problems by restricting airflow and through inflamed or swollen airways. This restricted airflow becomes evident in physical symptoms such as coughing, wheezing, and more. If you notice any of the symptoms below in your child, we recommend reaching out to a pediatric pulmonologist like Dr. Shukla.
Difficult and labored breathing
Regular or chronic wheezing
Complaints of chest pain or aches
Decreased levels of energy
An increased pace of breathing, such as rapid, shallow breaths
Showing panic or anxiety
If you see any symptoms like these in your child, we advise visiting Dr. Shukla, a leading Long Island pediatric pulmonologist. He provides pediatric pulmonology for Hicksville and Huntington Station, and he looks forward to helping your family breathe easier.
Benefits of Visiting a Specialist for Asthma for Kids
Reduce symptoms and flareups
Improve lung function on the whole
Prevent or reduce severity of asthma attacks
Increase energy for healthy activity levels
Reduce stress, worry, and anxiety
Healthier physical development overall for kids
Options for Treating Asthma for Kids
For our patients in Hicksville and Huntington Station, we provide asthma treatment focusing on controlling symptoms and opening the respiratory system. While asthma has yet to have a cure, medical approaches can have high success rates in mitigating symptoms. Treatment can be as simple as using an inhaler or as involved and advanced as using biologics for severe symptoms. Every treatment plan varies, adapting to match your child's needs with a focus on their overall health and comfort.
We stay in close touch with parents to provide support and information to help them provide at-home care to their children as well. By working together, Dr. Shukla hopes to help your child see a brighter future in which they can breathe freely.
Schedule Your Child's Appointment Today
If your child has asthma or another respiratory illness, we encourage contacting Dr. Shukla, a leading pediatric pulmonologist for Hicksville and Huntington Station serving the greater Long Island area. His goal is to provide premium care to kids affected by childhood respiratory issues, giving them a chance for a healthy, active, and happy childhood. Our office is easily accessed in Garden City, allowing patients across New York to receive quality care and symptom relief that matter.
Dr. Mayank Shukla Top-Rated Pulmonologist 2018 - 2024