BEST PEDIATRIC PULMONOLOGIST STATEN ISLAND
Best Pediatric Pulmonary
Specialist in Staten Island
Helping you breathe easier is Dr. Shukla's goal. As a specialist in pulmonary care, he works to keep your respiratory system running smoothly. For over 15 years, he has served New York as a top pediatric pulmonary specialist in Staten Island. General practitioners can handle small cases, but for serious infections or illnesses, you will need a specialist. For adults and children, he helps address inflammatory infections, asthma, and structural disorders.
Pediatric Pulmonology Staten Island
Every child should be able to breathe healthily. Dr. Shukla's passion is to provide treatment that keeps your children's lungs healthy. Childhood should be filled with activity and joy, not coughing and wheezing. To ensure this, Dr. Shukla provides a range of respiratory treatments for children.
Conditions He Treats Commonly Include:
Chronic coughing
Asthma
Lung disease
Pneumonia
Cystic fibrosis
Difficulty or raspy breathing
Sore throat
Wheezing
Respiratory infections
Children are especially vulnerable to infections as they grow. At school, they are exposed to all manner of germs. So, it's no surprise that most children experience some infection at least once a year. Thankfully, they are mild most of the time. Regardless, it is vital to treat the symptoms when they occur.
The human respiratory system has two branches. Each has its own unique traits and symptoms.
Ready to Schedule an Appointment with Dr. Shukla?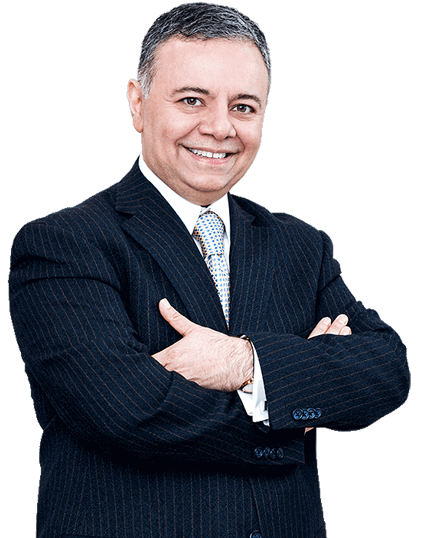 America's Most Honored Professionals 2017 – Top 1%
Voted Best Doctor in 2018 by CastleConnolly
Compassionate Doctor Recognition
(2009, 2010, 2011, 2012, 2013, 2014, 2015, 2016, 2017, 2018)
Compassionate Doctor Award – 5 Year Honoree
(2013, 2014, 2015, 2016, 2017, 2018)
Patients' Choice Award
(2008, 2009, 2010, 2011, 2012, 2013, 2014, 2015, 2016, 2017, 2018)
Patients' Choice 5th Anniversary Award
(2012, 2013, 2014, 2015, 2016, 2017, 2018)
On-Time Doctor Award
(2009, 2014, 2015, 2016, 2017, 2018)
Top 10 Doctor – State & Metro Area (2014)
The Upper Respiratory System
This includes four areas: the nose, sinuses, throat, and mouth. Each part contributes to cleaning and warming the air we breathe. But they are also the first line of defense. As such, they are often vulnerable to infection in children. Keep an eye out for early signs such as coughing, runny nose, or fever. Treat them early, and they will clear up quickly. But, should it progress, you'll see sleeping problems, low energy, and loss of appetite.
The Lower Respiratory System
This is built of two parts: the lungs and bronchial tubes. Together these organs move the air we breathe into our bloodstream. From there, it is carried throughout our bodies. They become infected less often, but when they do, there are more severe symptoms. To treat them, a qualified specialist is necessary, especially for children.
Avoid complications by seeking someone who can detect any infection early on. Treating it quickly should prevent complications. Shallow breathing, coughing, and high fever are all key symptoms to watch out for. If left untreated, it could develop into something very serious, like pneumonia.
Dr. Shukla's top-qualified pediatric pulmonary care in Staten Island treats both upper and lower respiratory problems in children. Combining his years of expertise with innovative treatment, he provides the best care available for your children.
Pneumonia
Early detection of pneumonia is vital to managing it. Look for coughing, congestion, and fever. For infants, you will also notice decreased feeding. This infection is caused by either viruses or bacteria and requires immediate treatment.
Asthma
Inflamed airways and difficulty breathing brand asthma. Part of the trouble with this illness is how difficult it can be to detect. Some children will show only minor symptoms, while others will have worse reactions. An estimated 7 million children suffer from this respiratory problem.
Difficulty or labored breathing
Persistent wheezing
Chest pain
Decreased energy
Rapid breathing
Panic or anxiety
There is no cure, but managing it is becoming easier and easier. Using medication and lifestyle advice, you can keep symptoms under control and help your child live a full life. This is where Dr. Shukla's passion lies. He strives to use his unique training to provide effective plans for managing your child's chronic asthma.
Bronchiolitis
This viral infection most often targets younger children. From birth to about two years of age, children can experience inflamed airways and mucous in their lungs. At the first sign of persistent coughing or wheezing, take your child to a pediatric pulmonologist. Early treatment is vital.
Other Pulmonary Problems
There are other common illnesses that still require attention. Symptoms often come and go within an average of ten days. Still, it is better to address symptoms as they appear than to hope they go away on their own. Some of these could lead to further problems is left unaddressed.
One such example is a sinus infection. Treating them has become easy, but still requires a knowledgable specialist. If not treated, they can become more severe in some cases. When it comes to your children, you can never be too safe.
Pediatric Pulmonary Specialist in Staten Island
Early life is full of growth and changes. But, there are also some dangers that wait around the corners of development. Children as often exposed to a range of illnesses. While most of the time, they will be fine, occasionally treatment does become a necessity. That's why visits to a respiratory specialist are so essential.
Dr. Shukla's experienced practice provides personalized and cutting-edge treatment to patients throughout Staten Island. Using advanced techniques and nearly two decades of experience, Dr. Shukla delivers the best care in NYC. He strives every day to make sure your children breathe easier and, therefore, so can you.
Dr. Mayank Shukla Top-Rated Pulmonologist in 2018